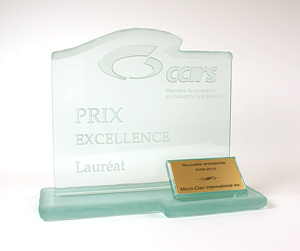 Microclair Sports is a brand of Microclair International Inc, a family owned Canadian manufacturer with an international reach, present in more than 22 countries. We have been designing and manufacturing products for the optical market providing the most technologically advanced solutions in the field of optical vision since 1986.
In keeping with our tradition of innovation, our newest brand Microclair Sports focuses on providing high-performance lens treatment and cleaner solutions to improve comfort, safety and vision for the professional or recreational athletes who want to enhance their visual performance regardless of the sport they practice.
Microclair Sports help increase the level of performance of athletes by offering them a sharp and clear vision in every discipline.